We're ecstatic to see Pioneer founders trucking along in a world trafficked with supreme uncertainty. Pioneer has now funded 190 companies and people, helping them with everything from incorporation, to feedback, to fundraising, to engineering (just kidding, that's on them!), and all the rest that's necessary to boost from zero-to-one (or at least 0-0.1).
We'd like to present the Pioneer companies from our October cohort, ranging from Airbnb for parking to satellite-enhanced farming:
CropSafe - John McElhone, Micheál McLaughlin
Zapier for farming
Farmers around the world still manually survey their fields and log events by pen and paper. CropSafe is a mobile app that uses satellite imagery, weather stations, soil probes and machine learning to help farmers reap the most from their land.
CropSafe learns over time, providing action items tailored to the farmer. Receive texts in advance of extreme weather, damaging soil temperatures, waterlogging and more.
HoneyCoin - David Nandwa
Cash App meets Gumroad
Unlike traditional cash transfer services like PayPal or Cash App, HoneyCoin's main goal is in building tools that help users accumulate wealth. It is both the payments infrastructure and the marketplace for creators.
With HoneyCoin, you can send and receive money, crowdfund your next film or host a product page for your small business. They currently support 90% of all mobile money providers in Africa, 200+ banks, as well as most debit/credit cards and 6 stable coins.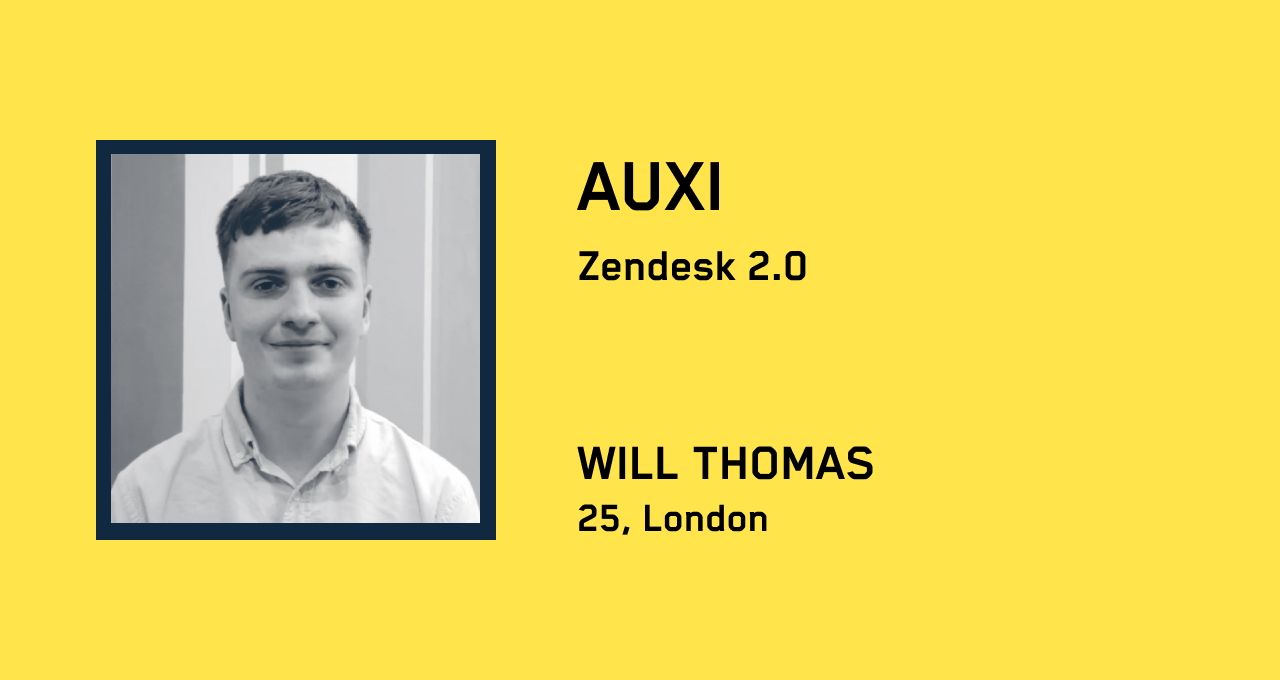 Auxi - Will Thomas
Zendesk 2.0
The oil-rich market of customer support is dominated by slow and faceless incumbents like Zendesk. We've yet to find our Rockefeller. As life on the Internet grows, so too does the challenge of feeling uniquely heard from large enterprise companies. We're still receiving emails with subject lines reading more like an SSH key.
Auxi is an intelligent customer support platform with improved routing, sentiment analysis and personalization. Its core will integrate with OpenAI's GPT-3.
Orapa - Stan Rymkiewicz
Fiverr for sales reps
Good salespeople are hard to find, especially for startups without a budget. Orapa is a pay-per-meeting marketplace built for startups and sales reps. Companies pay only for qualified meetings. Reps are paid based on success, rather than hours worked.
Typically, salespeople are valued based on the number of leads contacted – in the tech industry, startups and agencies only care about conversations with decision-makers. Orapa's model is results-based rather than leads-based, benefiting both companies and the best reps.
Prked - Dylan Fay, Zack Saadioui
Airbnb for parking
The vast majority of the more than 750,000,000 parking spaces in the US are privately owned. These include driveways, home garages, business parking lots and unpaved lots. Prked is an online marketplace that allows individuals, businesses, HOA's, and other establishments to rent out their unused, privately owned parking spaces.
Wrk - Corey Daniels, Andrew Gertig
Square for hiring
Rarely do small and medium-sized businesses have a dedicated team member who owns hiring. Email and spreadsheets quickly become untenable, but the alternative is a hiring suite that costs 10's of thousands of dollars.
Wrk is the affordable, all-in-one solution for SMBs. Current features include job boards, posts and applicant tracking. They plan to gradually expand into HR as a service, including contract management, payroll, video interviews and more.
Modfy - Rahul Tarak
In-browser video compression and conversion
Converting and compressing videos requires users to upload personal content to servers, an inherent privacy risk which is tacitly ignored. Modfy solves this issue by operating entirely in the browser on your local machine. No server, no loss of privacy or quality.
Modfy gives you the capabilities of FFmpeg without having to download it or use the command line, directly in your browser. It's the first in a suite of optimization and creative video editing tools designed entirely to work in-browser.
Stardust - Leander Maerkisch
Personal CFO for freelancers and startups
For startups and freelancers, finance managers and BI solutions are unaffordable. Stardust helps you focus more time building product, less time in spreadsheets tracking profit margin, revenue potential and anomalies in the bottom line. Connect your bank account and accounting software to get informed advice and insights in seconds.
Owl Mail - Brian Waterstone
Privacy.com for email
Current email clients leave the front door perpetually open for nefarious links and spam. Owl Mail gives you control over what you see, who makes it to your inbox and who's routed to the trash. You can easily create incognito addresses, block spam, malware and phishing attempts, helping you protect and encrypt your online identity.
---
If these people and projects sound interesting to you, check out the full list: http://pioneer.app/winners. And if you'd like to earn your place on that list… just start playing: https://pioneer.app.