Help find the world's ambitious outsiders
Pioneer is a home for founders on day 0.
We believe there are thousands (maybe millions!) of potentially great founders around the world who don't have the resources or opportunities to take the leap to start companies. We scour the Internet to find those people, bring them into our community of founders, help them incorporate, fund them, put them through a 2-month accelerator program, introduce them to experts in their field, and much more.
In our 3 years since launching, we've funded 200+ founders from 50+ countries. Our Pioneers have gone on to raise from Sequoia, a16z, Y Combinator, Khosla Ventures, General Catalyst, Village Global, and many more VCs & angels.
We're a small team of 5 who are optimistic we can find brilliance in places the world has overlooked.
our challenges
Pioneer isn't just an accelerator—it's a generator. We want to motivate people to become the best versions of themselves, to take their crazy ideas more seriously, and to make betting on themselves less daunting. If we do what we've set out to, we'll not just fund successful startups that might not have otherwise worked out—we'll fund ones that wouldn't have existed at all.
We're constantly asking ourselves:
How do you reach ambitious outsiders who aren't in any mainstream communities?
How do you motivate people to take the leap to work on their own projects, and keep making progress?
How do you correctly identify impressive progress at scale?
What can we do to make our Pioneers as successful as possible?
If these problems sound interesting to you, reach out: jobs@pioneer.app.
Working at Pioneer
We value autonomy over consensus, speed over correctness, and being different & experimental. If given the choice between a known good and a project that has a small chance of being wildly successful, we'll pick the latter. We're data-driven on our high-level numbers, but trust our instincts. We care more about output than setting rules.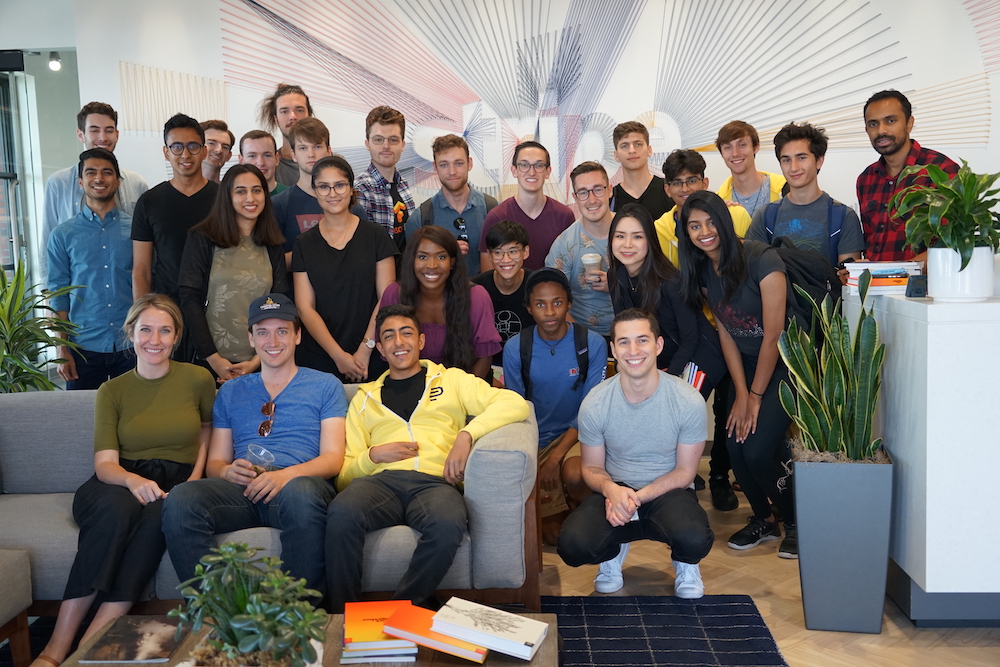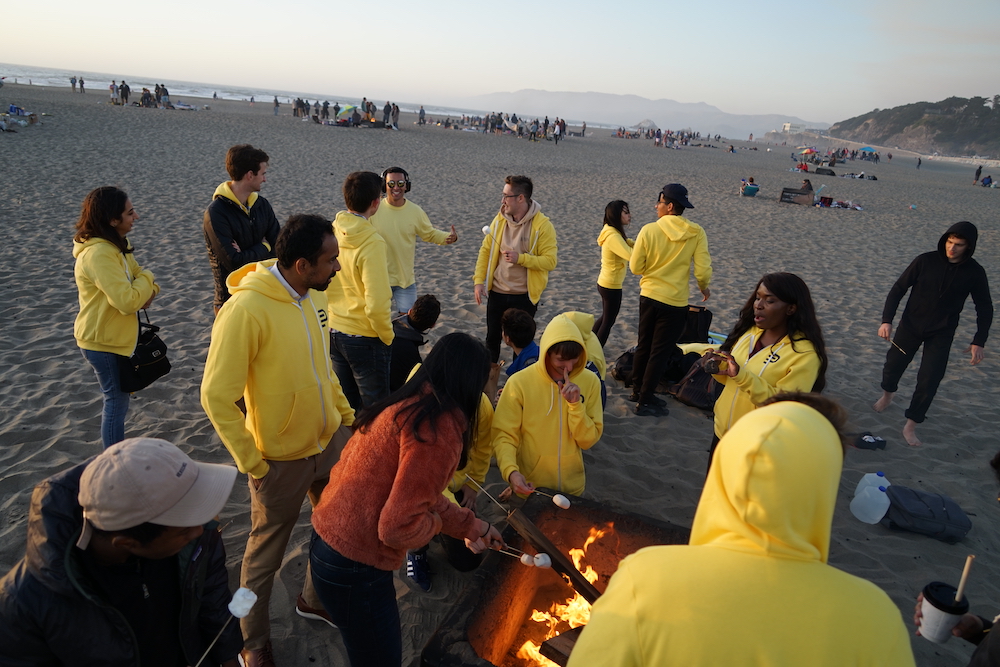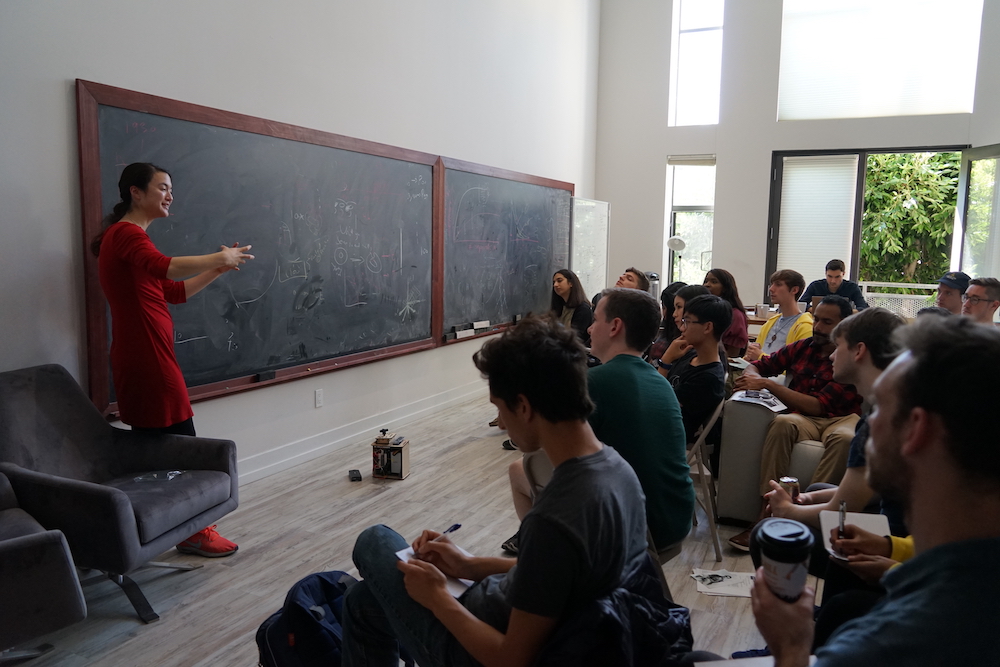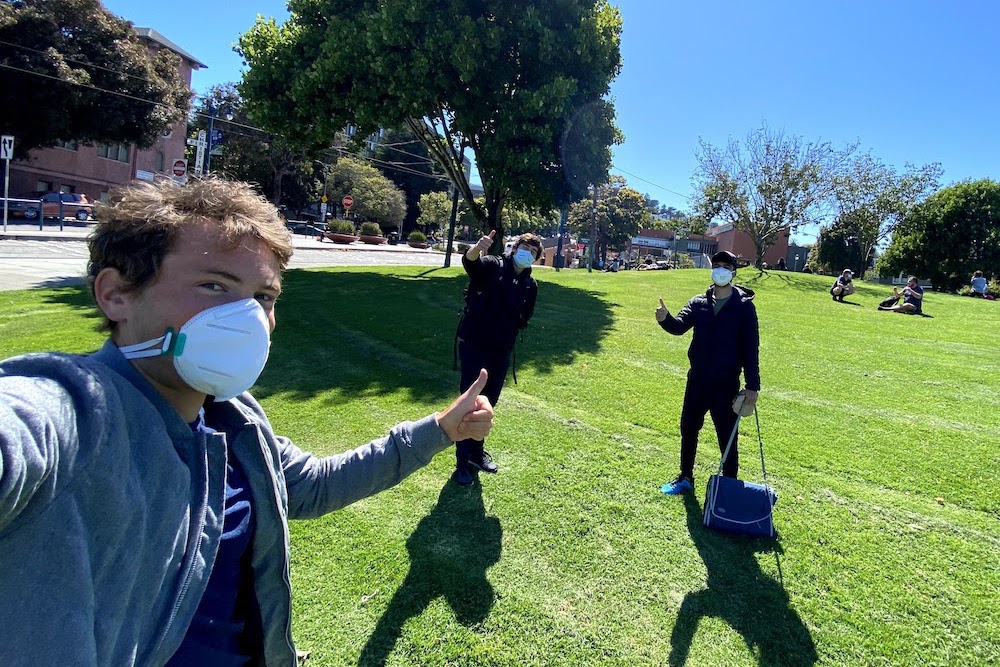 The last Pioneer Summit, when we flew 25 Pioneers to San Francisco, and a recent park hangout. We're building a city on the Internet—but it's tough to completely replace in-person bonding!
Roles
Venture & Growth
We're looking for someone who's excited to help us find the next 1000 founders we'll invest in. In this hybrid startup-venture role, a typical week might include…
Writing thoughtful cold emails to founders.
Reviewing applications (writing feedback, picking the most compelling ones, etc.)
Helping the team run our latest growth experiments.
You'll build a strong sense of what makes a successful early-stage company and learn how to identify & attract great founders.
But we're not a venture firm, and this isn't a traditional venture role. We're a startup whose goal is to support founders earlier than anyone else on the planet. We spend all of our time thinking about product, growth, data science, and making our users as successful as possible. If we do our jobs right, we'll help create great founders, not just find them.
You might be a fit if you...
Have founded your own company, have worked for 1+ years on a team of 10 or fewer people, or otherwise have a strong demonstrated passion for startups.
Understand the fundamentals of early-stage investing (venture experience helpful but not required).
Are energized by talking to, learning from, and helping early founders.
Have stellar attention to detail.
Are comfortable with change and ambiguity, and thrive working autonomously.
If you're interested, email jobs+venture@pioneer.app. Include your resume and tell us a bit about why you're interested in working at Pioneer.
Note that you must be located in (or able to immediately move to) the US. While we hire globally for some other roles, it's important that you're able to occasionally meet face-to-face with founders traveling to Silicon Valley or elsewhere domestically.
Product Engineer
In the short term many of our technical challenges are equal parts computer science and psychology. How do you build a product that can identify talent? How do you then motivate people to become the best version of themselves? How would you build a city on the Internet?
It requires great intuition and solid engineering. We're built on Ruby on Rails and Javascript.
You might be a fit if:
You have experience building websites or apps end-to-end. If you don't have corporate experience, we'll be looking to see some other form of work (for example, lots of Github projects).
You can build products end-to-end and manage your own schedule.
You have good instincts around what makes a compelling user experience.
You excel in analytics and problem solving.
Bonus: you have experience in data science or machine learning.
If interested, email jobs+eng@pioneer.app with your resume and a short description of why you want to work at Pioneer.