Build Terminal 2.0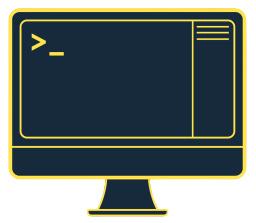 In 4 weeks, we're investing $20,000 in the best Terminal 2.0.
We start with a 48-hour hackathon from August 7th to August 9th to narrow the field. The top 5 teams from the hackathon are incorporated for free, then compete against one another over 4 weeks for a $20,000 investment from Pioneer.
Registration deadline: August 7th, 12:00pm PT
Schedule
All times Pacific.
Friday August 7th 12pm
Introductory Zoom call with all Hackathon competitors.
Sunday August 9th 12pm
Hackathon submissions due. Submit a 1-minute Loom video of your team and your product on Frontier. Link us to your work, if possible.
Monday August 10th
5 Hackathon winners are announced, and graduate to the 4-week Pioneer Challenge.
Monday August 10th to Friday September 4th
Challenge competitors submit semiweekly progress updates.
Monday September 7th
Challenge winners are announced.
Scouting
If you refer the winning team to us, we'll grant you 0.5% equity in the company. You'll need them to register with a unique link you can generate for yourself here.
What do I get if I win?
The 5 Hackathon winners are incorporated via Stripe Atlas for free.
The winner of the 4-week Challenge will receive all the benefits of becoming a Pioneer, in addition to a Pioneer Gold investment: $20,000 for 5% of the company.
Everyone who participates receives 3 free months of Repl.it.
How will the Hackathon work?
Register on the right.
We'll invite you to the Pioneer Hackathon Slack workspace and introductory Zoom call on August 7th.
You'll have 48 hours to build your version of Terminal 2.0.
We will select winners Monday August 10th.
Are there any events during the Hackathon?
Yes. Events include:
Introductory Zoom call with all competitors
A virtual social meal
Feedback sessions
Can we start hacking before the Hackathon begins?
No. All participants will start hacking on Friday August 7th, 12pm PT. Finalists will be required to share their code with the organizers to confirm they did not start coding before the event began.
What are the judging criteria for the Hackathon?
Judging criteria & prizes for the Hackathon and Challenge winners are outlined
here
.
How are progress updates submitted during the 4-week Challenge?
On Tuesdays and Fridays, competing teams will provide progress updates on
Frontier
. These updates are in addition to an internal WhatsApp group dedicated to more casual, frequent conversation.
Do I need co-founders?
No! You can get started alone. Our opening ceremonies call and Slack workspace might be a fun way to meet others in a low-key fashion, if you'd like.
Who's judging the Hackathon & Challenge?
The Pioneer team.
I'm already in the Pioneer Tournament, how does this interact with winning the normal tournament?
We recommend that you either (a) continue in the normal tournament, working on anything you'd like or (b) completely shift to trying this challenge. Doing both simultaneously would be hard.
What if I refer the winner?
If you refer the winning team to us, we'll grant you 0.5% equity in the company. You'll need them to register with a unique link you can generate for yourself
here
. There might be extreme circumstances where we can't grant you the equity (depending on the country you're in, for example). We'll attempt to exhaust all reasonable legal options to make good on this.
What if I have more questions?
Email us at team@pioneer.app.